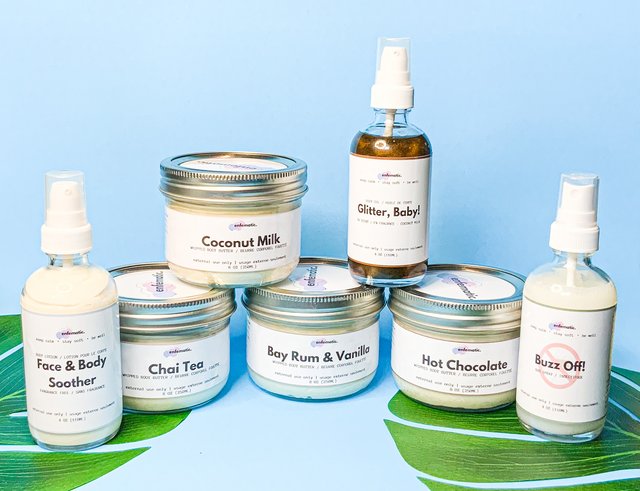 Enfematic is an Ottawa-based brand dedicated to creating and providing 100% natural and organic products to keep your mind calm, your skin soft, and the body well.
Founder, Junique Gooden, in her passion of creating natural products, believes that everyone should have access to all natural products at an affordable price - to promote health and wellness within their lives.
Just as you would be mindful about what you put in your body (such as what you eat), you should also be mindful of what you are putting on your skin as well. Chemicals, such as: sulphates, parabens, and synthetic fragrance (perfume), all have negative effects on skin and our health.
Enfematic strives to promote healthy and affordable alternatives for natural products, because everyone deserves a chance to be healthy!
About the Founder
Junique Gooden is a recent graduate from Carleton University. When she decided to make the switch to natural and sustainable products, she had realized there was a severe gap as to whom has access to health and wellness products from those who do not. As a student, she found that a lot of the health and wellness products she had hoped to purchase, was not sustainable for her budget as a student from a low income family. And thus, Enfematic was born.
Junique created Enfematic for those who want to be on the right track with their health at an accessible cost. Health and wellness is not an unattainable luxury, it's a right that everybody should have access to. In her background and passion for creating natural products, Junique uses both science and nature, to create innovative, creative, and effective natural products that keep the mind calm, skin soft, and the body well.
Junique's future for Enfematic, is to be one of the leading pioneers in accessible health and wellness products such as home cleaning supplies, products for babies, as well as products for hygienic waste (tampons, pads, etc,.). As this is a big dream of hers, she thanks each and every Enfematic customer for their support!
We Create Our Products with Care
Our products are made in small batches to ensure the quality of each product; created with intention and diligence to maintain high quality standards. As our motto is keep calm, stay soft, be well - Enfematic makes sure that this phrase is lived through our products, so that you can experience it too! :)