Chai Tea Whipped Body Butter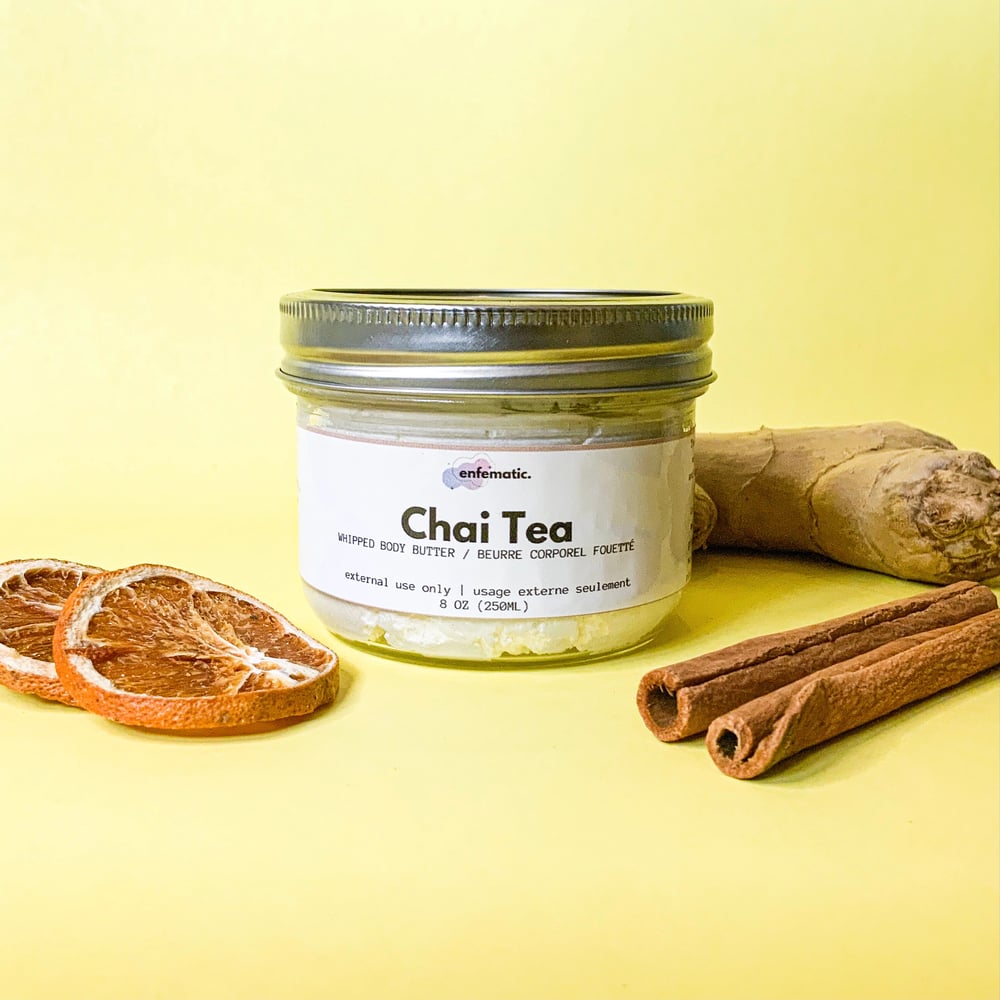 Take a sip, but make sure it's not too hot 😉
Have a drink of Enfematic's new Chai Tea Whipped Butter! This 8 oz jar is packed with rich nutrients to replenish the skin barrier and is a soothing, nostalgic & delicious blend!
Chai Tea's aromatic mixture of spices and herbs is transformed into a soft, fluffy, and delicious butter that you can't get enough of 💕
Our 9 nourishing ingredients benefit the skin as they:
- help repair damaged skin cells
- prevent free radicals from penetrating the skin
- smooth fine lines & wrinkles for brighter, youthful looking skin
- non-greasy and all-day lasting moisture
- moisturize all skin types (dry, normal, oily, combination, sensitive)
Top notes: Cinnamon, Ginger
Middle: Nutmeg, Orange
Base: Clove, Vanilla
Size: 8oz (250ml)
Ingredients: Shea Butter, Cocoa Butter, Cinnamon Essential Oil, Sweet Orange Essential Oil, Nutmeg Essential Oil, Ginger Root Essential Oil, Vanilla Fragrance Oil, Castor Oil, Jojoba Oil, Vitamin E Oil, Almond Oil, Avocado Oil, Argan Oil, Coconut Oil.
* Our natural fragrance oils are phthalate & paraben-free